Many thoughtful people, especially including parents, are concerned about the glamorization of violence in today's…
Read More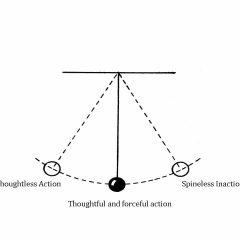 At the start of the Bhagavad-gita, when Arjuna is confronted with the prospect of fighting a brutal war against his...
Read More
Link to purport by A C Bhaktivedanta Swami Srila Prabhupada Transcript of Bhakti-Shastri class on this verse by Chaitanya…
Read More
The world today is haunted by the specter of terrorism, which rationalizes itself based on a religious book. Coming from…
Read More
Some people ask, "The Bhagavad-gita is said to be a spiritual book, yet it endorses violence. Isn't that...
Read More
"What we do" can refer to our specific behavior as well as to our general vocation. What we do in our specific…
Read More