Link to purport by A C Bhaktivedanta Swami Srila Prabhupada Transcript of Bhakti-Shastri class on this verse by Chaitanya…
Read More
Thinking with our sense means using our good sense to differentiate between the desirable and the undesirable. By such …
Read More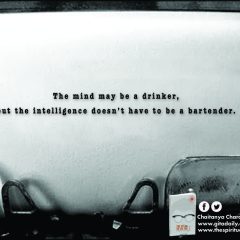 Suppose a compulsive drinker enters a bar and orders drinks. The bartender may be obliged to obey, but if the drinker...
Read More
Suppose a colleague started bossing us around. We would rightly be annoyed and would counter, "Mind your own business.…
Read More
Vice is the inner self-destructive force that promises quick pleasure but ends up binding us to misery and bondage. The...
Read More